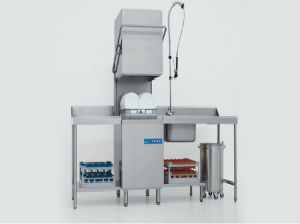 In 1969 Hank Ross and Lee Gertjejansen originated the local Hobart office, selling Hobart equipment and servicing food equipment . A few years later Lee bought Hank out. At that time there were 2 technicians and one office staff.
In 1982 Jim Reardon began working in the Chico office as a technician, after working in Hobart offices in Santa Barbara, Garden Grove and Reno offices. In the early 1990's Jim and Lee agreed that they would join as partners in the business. In 2000 Jim took over as owner. In 2007 Hobart expanded their business to include sales of restaurant supplies and small food equipment calling that portion of the business NorCal Food equipment. At that time Troy Emmerling joined the company and expanded that portion of the business to what it is today. In 2015 Jim retired, selling the business to Troy and his wife Nichole.
We now have three sales associates, six Hobart trained technicians and a full-time service manager with over 20 years of Hobart experience.